https://www.youtube.com/watch?v=PEuOYEd8xdA
Make Sure you Have an Emergency
Electrician You can Count on
Living in the Spokane area electrical emergencies can strike at anytime. From power outages caused by wind storms to outdated electrical panels giving out, Infinite Electric is here to make sure your family stays safe when the unexpected happens.
Our highly trained staff of 24 hour emergency electricians can be to your home or business within hours in the event of an electrical emergency 24/7/365.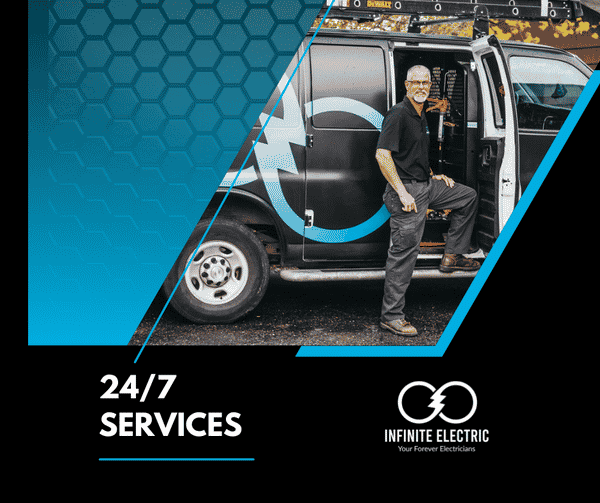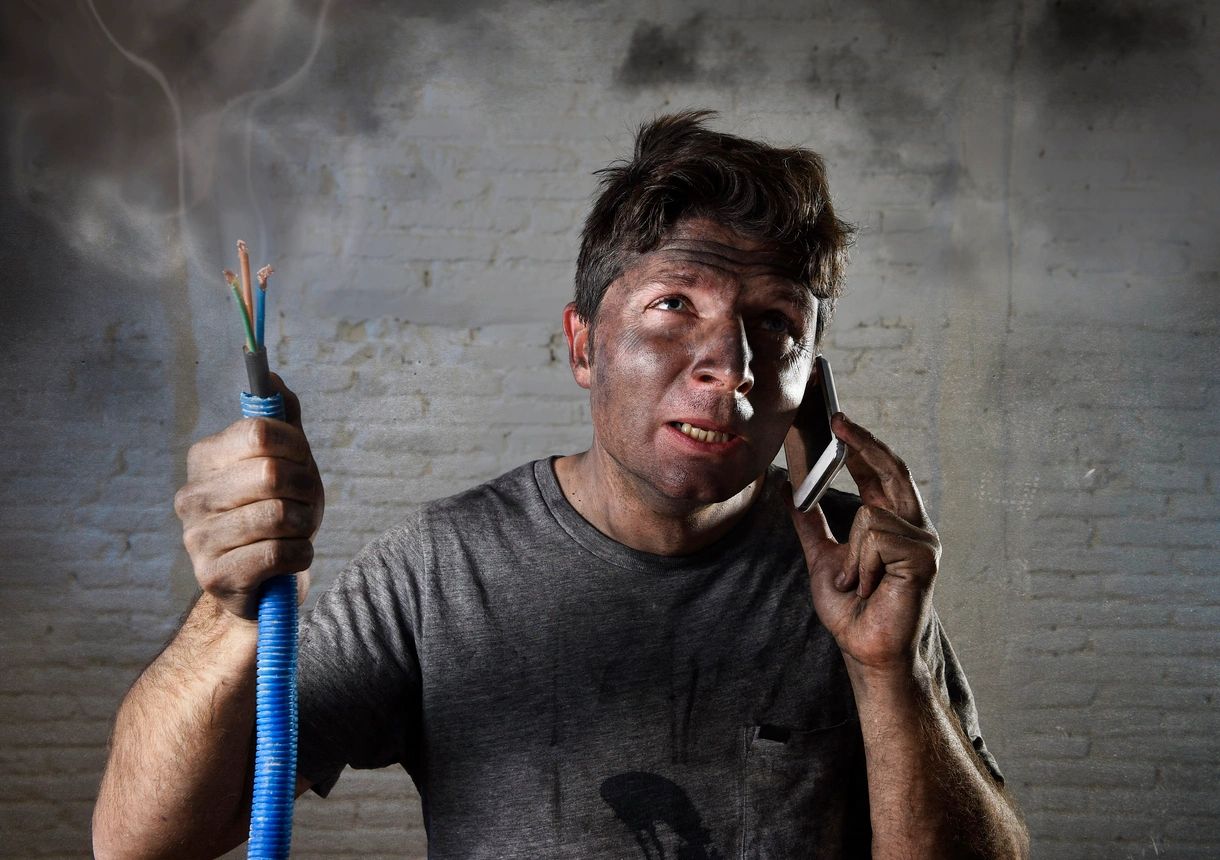 Signs You Need to Call an 24-Hour Emergency Electrician
Power Outages
Burning/Fish Smell Coming From Electrical System
Flickering Lights
Discolored, Smoking or Flaming Outlets
Buzzing, Humming or Popping Sounds
Flooding and Water Damage 
Emergencies that Require a 24/7 Emergency Electrician in Spokane
The Smell of Burning Plastic in Your Outlets
It's never a good thing when you smell something burning… it's even worse when it has to do with your electrical system. When you smell burning in outlets it's likely started with a bad electrical connection which causes the electricity to arc.
At Infinite Electric our residential & commercial electricians take the time to pigtail all of the outlets we install rather then backstab them so it greatly reduces the chance of poor connections occurring and fire hazards that come with it.
If you do find yourself in this situation you will want to stop using that outlet and call an emergency electrician in Spokane right away.
Water Damage in Your Electrical System
Water and electricity do not mix! If water damages your electrical panel, wiring, outlets, or other electrical devices they will need to be replaced per code requirements… and for your own safety.
Most of the time homeowners policies will cover this type of damage so you can get back to enjoying your home or business without a unexpected bill. Infinite Electric also offers financing for any unexpected cost that might come up.
Tree Falls on Your Electrical Mast
Many homes built in Spokane have an overhead electrical mast that connects their homes to the utility companies power. Many homeowners in Spokane also have trees growing around their homes.
If a tree limb or the entire tree falls onto either your electrical mast or the power line going to your home you will want to call an Spokane electrician immediately. Even if your electrical mast is still in tact the force generated by the tree or limbs hitting your power line could cause damage to your internal electrical system.
Smoking, Discolored, or Flaming outlets
When it comes to your electrical devices discoloration is bad… smoking is even worse… and outlets on fire is a full blown electrical emergency. If you see discoloration coming from your electrical outlets you will want to stop using it immediately and call an emergency electrician.
If you see smoking or flames coming from your electrical outlets you will want to skip calling an electrician for now and go strait to calling 911.
Buzzing, or Popping Sounds from Your Electrical Panel
These types of sounds are clear indications that something is wrong with your electrical panel. There could be loose connections causing electrical arcs, breakers might not be tripping property, or heat damage could be causing further malfunctions.
With your panel/breaker box being the main hub for your homes electrical it is incredibly important to make sure it is properly functioning to keep your home safe from potential fire hazards.
Power Outages to Critical Systems
Power outages in Spokane happen all of the time. In most cases it has to do with your utility company in which having a backup generator system could be of great benefit.
If you are experiencing a partial power outage or a full shutdown of power and it's not because of your utility company you need to call a 24/7 emergency electrician right away to make sure your home or business is safe.
The loss of power means potentially losing heat, refrigeration, or business operating capacity. If this happens do you give Infinite Electric a call right away.
Play it Safe and Call a 24/7 Emergency Electrician
It's not worth taking the risk of causing more damage to your home or business or to your safety. If you're not sure if you are having an electrical emergency or not it is always better to edge on the side of caution and give an emergency electrician a call as soon as possible.
Call Today! 509-723-0022